Cydia Impactor Download
Cydia Impactor is a tool developed by saurika for iOS devices. It's a Graphical User interface(GUI) that allows the users to install IPA files to your computer operating system. Though it is best for iOS devices it is also developed for Windows and Linux operating systems as well.By using this tool you can manually install any app to your device with jailbreak without using the official iTunes. This is the easiest and most efficient way to install IPA files without using iTunes.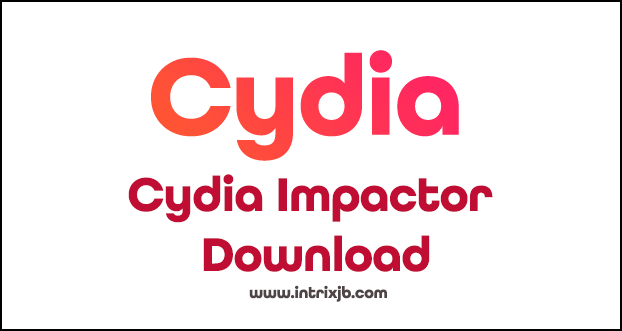 Features of Cydia Impactor
Inbuilt USB drivers.

Bridging connections.

Packages Installation.

Install jailbreak applications.

USB driver installation.

Fastboot and Bootloader Unlocking.
Following are some requirements you must consider before using Cydia Impactor. 
Both the computer and the iOS device you are using must have the same date and time.

You must install the latest iTunes version to your iOS device.

Install USB drivers if you are using Android devices.

Special care must be taken if you are using older versions of iOS.
Here are the steps to install IPK files to iPhone using Cydia
1st step: Download the windows file and unzip it,

2nd step: Connect the iOS device to your computer and wait for recognition.

3rd step: Drag and Drop the IPA files.

4th step: Connect internet and enter Apple ID and password.

Give access to unauthorized devices using device settings.
Read more related articles..
Cydia Impactor Stuck on Generating Application Map and How to Fix it
Fix Cydia Impactor No Device Found
Why Cydia Impactor Stuck on Generating Application Maps?
There can be several reasons for this issue.Here we'll discuss those problems and how to overcome them.
One of the main reasons can be that the app is outdated so the user must update the latest version for their particular operating system as the outdated app version may have bugs and they might be patched in the latest version. 
Corrupted IPA files will also cause troubleshooting therefore you must make sure that your files are not corrupted at all.
As the maximum allowed apps is three if you exceed this limit the program will be stuck. So make sure just to use three apps to sideload and close the extra apps if you are using more than the limit at once.
Some Frequently asked questions about Cydia Impactor
Is Cydia Impactor safe?
Yuh it is totally safe to use. All your data is only sent to Apple and it's secure. You don't need to bother about privacy issues.
Is Cydia Impactor free?
Cydia Impactor is absolutely free for all users.
Is it possible to download Cydia Impactor without jailbreak?
Yes. You can download this tool directly via the website or "openappmkt".
Why does Cydia Impactor need Apple ID?
The Apple ID is just needed only for singing in process. But first make sure the IPA files you are using are safe.
Cydia Impactor will be a great help for all your activities specially to upgrade your phone's program to latest versions. This tool is an incredible masterpiece that makes your iOS device handy and smart all the time.