What is IntrixJB?
IntrixJB is an iOS jailbreak application that you can use to jailbreak iPhones, iPads, and iPod touch devices. INTRIX team always tries to give you the best iOS customisation experience. You can install powerful third-party apps, tweaks, games, themes, mods and cracked apps on your iDevices within few minutes.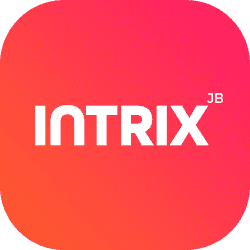 What is Cydia?
Cydia is a third-party (unofficial) app store that brings unofficial content like themes, ringtones, mods, and more. The main reason to install this Cydia content is to provide extra functionality to iOS devices such as better app switchers, screen recorders, extra lock screen features, etc. There may be similar apps in the Apple app store, but Apple does not offer the same level of functionality as the Cydia does.
In case you want to know, the name of the Cydia app store came from the Codling moth. Its scientific name is Cydia Pomonella, which means "the worm in the apple".
The developer who built Cydia is Saurik. He is also known as Jay Freeman. It was initialized in 2008 and was designed as an alternative to the install.app that was given by Apple on OS 1.1. Cydia became the most popular third-party app store within three years and remained still of all the unofficial app stores to date.
Why Do We Need iOS Jailbreaking to Install INTRIX & Cydia?
Apple has imposed many restrictions when it comes to downloading apps on iDevices. If the app you are going to download does not come from the Apple App Store, they don't allow you to have it. Cydia is one of the best ways to install third-party apps and tweaks on iOS devices. However, it comes with jailbreak apps such as Intrix JB since you cannot install Cydia on its own.
What is the Functionality of INTRIX?
Speaking of the truth, INTRIX offers you everything that you need for an iPhone, iPad, or iPod touch. If you think of something that would be better to have on your iDevice, INTRIX offers an app store for it. You can download ringtones, modifications, tweaks, themes, and much more by using this powerful third-party app store on your iDevice, even Cydia app.
Themes

are available in many varieties that give you many different ways to change how your device looks.

Tweaks

offer you different ways to change some parts of your iDevice such as icons, lock screen, battery indicator, font size, etc.

Games

from this amazing third-party app store brings you a unique gaming experience that you have never had with ordinary games on the Apple App Store.

Apps

give you the opportunity to change the functionality of your iDevice. I.e. you can change your app switcher, add new icons to the on-screen keyboard, and use a new app for messaging, etc.

Lock Screen Themes

are more popular than other themes as they give you more functionality on your device's lock screen. I.e. you can choose what you want to access and watch.