Jailbreak iPad iOS 5.1.1
What is jailbreaking?
Jailbreaking is the process of removing software restrictions imposed by Apple  and allowing the users to install applications that are not available in the App store. One of the expectations by jailbreaking is to expand the features and to change default settings.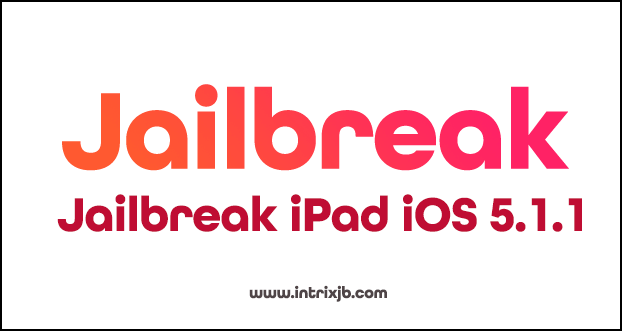 Jailbreak iPad 5.1.1
It is confirmed by iPhone Dev team 5.1.1 is now available for the Redsnow tool.
Following are the compatible devices for iOS 5.1.1 untether
iPhone 4S

iPhone 4

iPhone 3GS

iPad (3rd gen)

iPad 1

iPad 2

Apple TV (2nd gen)

iPod touch 3G/4G
Read more informative article from here..
Now let us talk about how to jailbreak iOS 5.1.1 using Redsnow.
The guide for iPad users:
Before starting jailbreaking there are few things you must know about your iPad and there are some pre requirements for jailbreaking iPad. Keep in mind that Redsnow 0.9.12b1 version runs 5ntethered jailbreak. Moreover Redsnow 0.9.12b1 supports iPad, iPad 3, iPad 1 with iOS 5.1.1. Before jailbreaking you must also make sure that your iPad is on iOS 5.1.1. To check that you can go for settings, and then search for the version in abouts. Furthermore it is needed to install the latest version of iTunes to your device. Before jailbreaking backup your device in case of something goes wrong it will be helpful. Apple will not warranty a jailbroken iPad so you must do it in your own risk. People who are using iPad 1 will have a lot of media on their device so can jailbreak your iPad by setting it to DFU mode. 
So now we will see how to jailbreak your iPad. Below is the procedure shown step by step.
Step 1: Download  the latest version of Redsnow from the official website and save it on a folder named "redsnow" on the desktop.
Step 2: click on the Redsnow zip file and extract the app to the folder mentioned above(Redsnow folder) and then launch Redsnow. Windows users must give access to run as administrator for that right click on the exe and choose "Run as Administrator".
Step 3: After launching click on the "jailbreak" button.
Step 4: Then Redsnow will start the jailbreaking process and and go through three steps as follows;
Preparing

Processing

Finishing up
Step 5: Once the above steps are completed you will be informed by Redsnow that the jailbreak is installed successfully. You must wait a few minutes as the device will be rebooted several times and will respring again. 
After respring is over your device is successfully jailbroken. Also you will see the Cydia icon on your home screen. 
In the process of jailbreaking you must also ensure the security of the device as you have taken the risk. You will face issues like your identity being stolen, web mail account hacked or losing your valuable personal information. Here are some tips to keep your data secure in the process of jailbreaking.
Enable passcode

Use wiFi safely on the iPad

Use SLL to access Emails

Change the default password on the device that is jailbroken