Unc0ver Jailbreak Download
Uncover Jailbreak Download is a semi-untethered jailbreak program that was released for iOS 11 jailbreak in the beginning. It was developed by the developers Pwn20wnd and Sam Bingner. These jailbreak developers released Unc0ver Jailbreak Download as an alternative to the Electra jailbreak app. As a result of continuous new updates to this jailbreak app, Unc0ver now supports up to iOS 13.5 devices. Altogether, you can jailbreak iOS 11 – iOS 13.5 devices by using the Uncover app.
Unc0ver is one of the most popular jailbreak apps released for iOS jailbreaking. On this web page, we intend to discuss all you need to know about Unc0ver Jailbreak Download.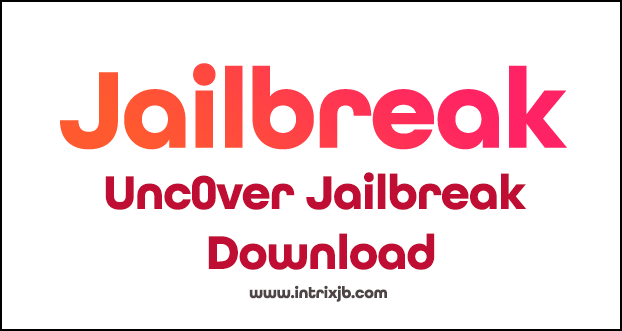 Uncover Jailbreak Download Methods
There are several ways that you can use to install Unc0ver Jailbreak Download on iDevices. They are the AltStore method, Xcode + iOS App Signer method, and Cydia Impactor method. The number of jailbreak methods you can use varies according to the platform you are going to use to run the app (iOS, macOS, Windows, Linux). The download link to the Unc0ver app is available on the Intrix official website.
Features of Unc0ver Jailbreak Download
Unc0ver app accesses iOS system files.

You can download Cydia tweaks and other enhancements on your device through this jailbreak app.

It disables system updates and app revokes.

Uncover app installs Cydia Package Manager on iPhones, iPads, and iPod touch devices.

It also installs OpenSSH.

You can install not signed IPA files through it.

Max memory limit.
Read more interesting post from here..
Compatible Devices with Uncover Jailbreak Download
iPhone XS and XS Max

iPhone XR

iPad Mini (2019)

iPad Air (2019)

iPhone X (only iOS 12)

iPhone 8 Plus

iPhone 8

iPhone 7 Plus

iPhone 7

iPhone 5S

iPhone 6s Plus

iPhone 6s

iPhone 6 Plus

iPhone 6

iPhone SE

iPhone 5s

iPhone 11 Pro

iPhone 11

iPhone 11 Pro Max

iPhone XR

iPhone XS Max

iPhone XS

iPad Mini (5th generation)

iPad Air 1

iPad Air (2019, 3rd generation)
Is It Safe to Use Uncover Jailbreak Download?
Yes, it is safe to use the Uncover app on your iDevice because it does not mean any harm to any iPhone, iPad, or iPod touch.
Unc0ver Jailbreak Download Alternatives
Indeed, Uncover is one of the most popular jailbreak apps that offers you various jailbreak versions for different iOS updates. However, you have to face several difficulties when using the Unc0ver Jailbreak Download. I.e. you have to use a computer to run the jailbreak app, you must repeat the jailbreak every time you reboot your device, the installation of the Uncover app is somewhat harder. But if you use an alternative jailbreak app such as Intrix JB, you can skip all these difficulties and easily jailbreak your device with just one-click, without PC, and without repeating the jailbreak. Therefore, the best Uncover Jailbreak Download alternative you can use on your iDevice is the Intrix Jailbreak app.
Intrix is an online jailbreak app that you can use on any iOS version running any iDevice model. It can jailbreak iDevices online and install Cydia Free. In addition to that, you get an in-built third-party app store that is enriched with third-party apps, themes, and tweaks for iDevices.