Cydia Impactor Old Version
Cydia impactor can be downloaded from a lot of sources and old versions of cydia impactor might have to face cydia impactor errors. Cydia impactor is created to be used in windows, mac and linux operating systems and it is considered to be the best tool to sideload IPA files to your ios device versions like ios9 and ios10. When you are using these older versions of cydia impactor ios9 and ios 10 you will encounter the provision.cpp.168 error but you don't have to worry because solutions are brought out for those errors.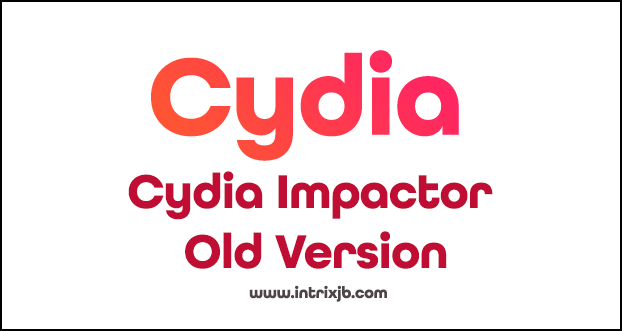 Requirements to install Cydia impactor
There are some requirements your computer should possess inorder to install a cydia impactor. The date and the time of your computer must be the same to use cydia impactor. Moreover the latest version of itunes must be downloaded to your computer inorder to avoid error issues when using cydia impactor.If you are using android devices usb drivers must have been installed. Also you must have the latest ios version to avoid errors like cpp.150 error.
Cydia Impactor Features
Through cydia impactor you can install universal ADB drivers so that you don't need to install drivers manually. You will not face troubles in fast booting and unlocking  bootloaders if you are using cydia impactor apps because of the easy to use features provided.  Cydia impactor does not require any jailbreaking or rooting so that you will not need to face difficulties when using cydia impactor apps.
Cydia Impactor Versions
Cydia impactor 0.9.52 – this version was released in june 4 2019 and includes new features like macos catalina support and also in this version missing zip entry issue has also been fixed.
Cydia impactor 0.9.51 – has been released on October 31 2018. New features like the Windows version with the unzipping IPA package have been added.
Cydia impactor 0.9.45 – 2018 september 18 is the released date and as new features this version of cydia impactor supports all ios versions.
Cydia impactor 0.9.43 – this version was released in august 14 2017 and the error http-win.cpp:159 error has been fixed as the new feature.
How to use Cydia Impactor?
If  two factor authentication of your phone is disabled , gather all the IPA files that you need to install on your ios device and put all of them into one folder. Extract the impactor tool to the same destination. Then connect your ios device to the computer with a usb cable and open the impactor.exe file to run the tool. Then your ios device will be recognized and from the menu bar you must go to device> install packages and upload your IPA file there or you can drag your ipa file and drop on the cydia impactor app. Then enter your apple id and password. Now go to settings>general> device management on your ios device .You must click on the id and give trust for the app to proceed. Finally the installed ipa file will be ready to use.
If the two factor authentication is enabled in your ios device first you have to go to applied.apple.com and log in using your apple id. Then you will be asked for the factor authentication to log in to your account, as it is enabled  click on the app specific password and create a new app specific password. After that again enter your apple id and the app specific password and go to settings> general > device management and trust the application. The downloaded ipa file then will be visible for you to use.